After releasing iOS 12.1.3 with a few minor bugfixes, Apple has has moved on to iOS 12.2. The first beta was released to developers on January 24, 2019, with the first public release following on the 28th.
Registered developers can download the iOS beta profile by visiting developer.apple.com/download using the device on which they want to run the beta. Non-developers can enter the public beta program by visiting beta.apple.com on the device they wish to enroll in the beta.
Updated 02/20/19: iOS 12.2 beta 3 is now available for public beta testers. It appears that beta 3 only contains bug fixes and minor interface tweaks over what we saw in beta 2.
What's new in iOS 12.2
Support for AirPlay and HomeKit on TVs: Apple recently announced that AirPlay is coming to a bunch of smart TVs this year and iOS 12.2 starts to add support for them. They're referenced in the Home app, and there's an updated design to the TV Remote control center tile.
Apple News in Canada: iOS 12.2 will bring Apple News to Canada. In the first beta, the number of news sources is quite limited, but is expected to grow before the final release. 
New Animoji: You can now chat with your friends using the new giraffe, shark, owl, and boar Animoji.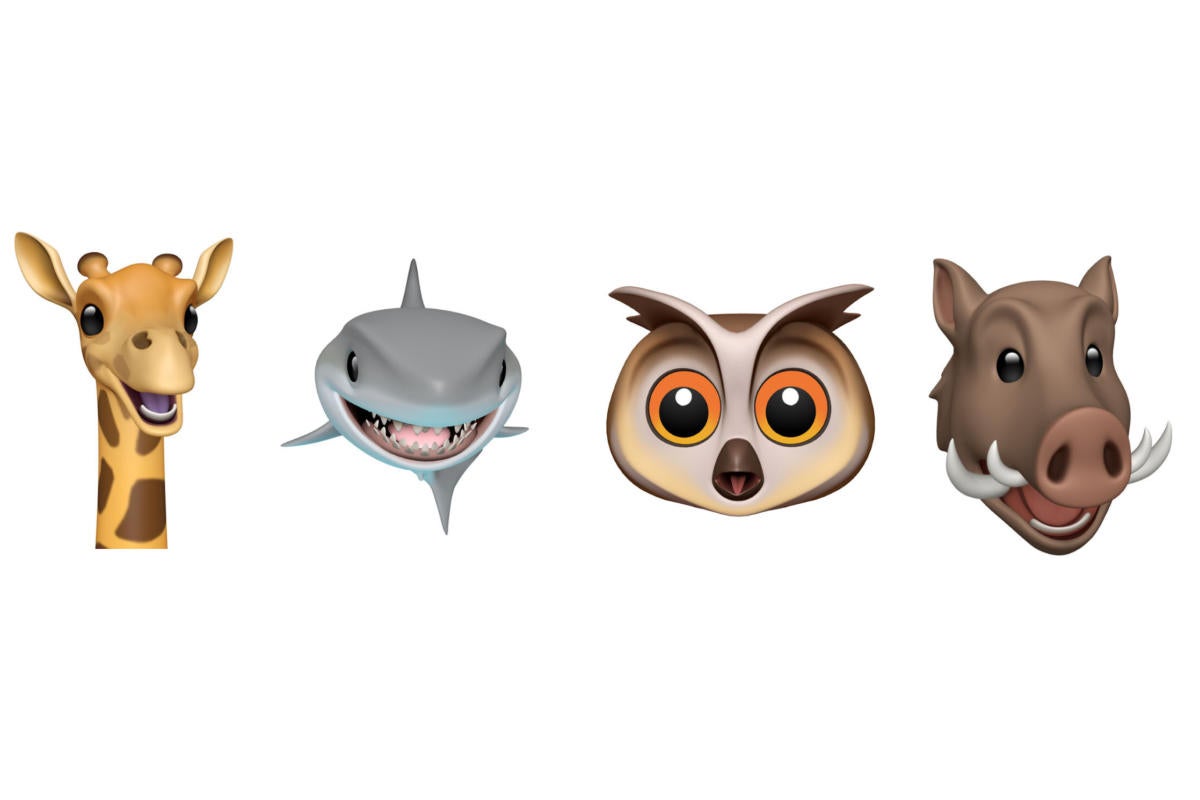 Minor interface tweaks: In addition to TV references in the Home app, iOS 12.2 tweaks a few other minor interface elements. The Wallet gets a cleaned-up "last transaction" details list, and the AirPlay screen mirroring icon is new, for example.
Safari changes: Sites that do not use HTTPS are now listed as "Not Secure" in the menu bar. This used to appear only if a non-HTTPS site requested a password or credit card number. There are now blue arrows in the google search suggestions, which will add those terms to the search bar when tapped. Apple has added a new "Motion & Orientation Access" toggle in the the Privacy & Security section of Safari settings.
Weather and AQI in Maps: In Settings > Maps, there's a new Climate section with toggles for Weather Conditions and Air Quality Index. Previously, there was no way to turn weather conditions off, and AQI is entirely new. The weather and AQI appear in the lower right corner of the Map view.
Support for new devices: It's possible that iOS 12.2 is set to pave the way for compatibility with new, unannounced devices. Apple is rumored to be readying a new iPod touch, iPad mini, and maybe a new inexpensive 10-inch iPad. We're also waiting for an update to AirPods, and the AirPower wireless charging pad has not been released. It's possible that iOS 12.2 is meant to add support for some or all of these devices.
9to5Mac has found a "Hey Siri" setup screen for AirPods hidden in 12.2, suggesting that new AirPods that support hands-free Siri are indeed coming soon.
When will iOS 12.2 be released?
The first developer beta of iOS 12.2 was released on January 24, and the first public beta a few days later on January 28. There is no way to know exactly when Apple will roll out the final iOS 12.2 release, but point releases of this type typically remain in testing for at least a few weeks.
We estimate a final release sometime in the second half of February or early March. If Apple holds a special event in March to announce new products or services, it would probably want iOS 12.2 released before that date.